A book without a cover ...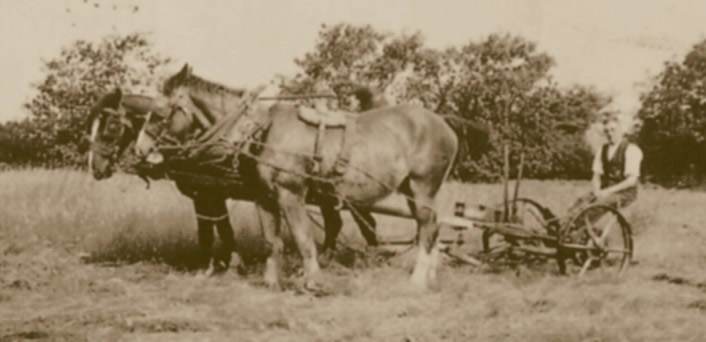 Ongoing development in the area continues to sweep away former homesteads, farms, buildings and green pastures confining those places to memory.
GlenavyHistory.com aims to capture those days of yesteryear, and piece together the jigsaw of past generations using a variety of sources to include newspapers, photographs, postcards, local ballads, poems and memories. Here you will find tales of ancient times, ring forts, folklore, folk charmers and water diviners.
You are cordially invited to take a browse through the village, townlands and district and explore the past.
Over time GlenavyHistory.com will develop into a book without cover, chapter or ending and will expand as more material is added to the site.
Please
contact us
if you have any material or memories you would like to share with others about Glenavy and the surrounding district.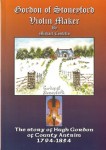 "Gordon of Stoneyford Violin Maker" by Michael Costello It is not unusual to discover amongst the advertising columns in the newspapers of yesteryear, a Gordon violin for sale. An example of this can be found in the Belfast Newsletter in January 1877. Almost 23 years after the death of local violin maker…
Please help ...
If you have any information about the following names that appear on the memorial in Ballinderry War Memorial Hall please get in touch.

Samuel Beckett,    George S. Beckett,    Robert Dickson,    Samuel Edens,    Joseph Ferguson,
George Ferguson,    Isaac Green,    William J. Kidd,    David Kelly,    Arthur McNally,
James Marsden,    Albert Peel,    Thomas Quinn,    William Smyth,    Henry Thompson,    Joseph Watson